What is included with Lessons from the Letters:
5 Lessons covering The Epistle Letters that you can read to students as is or adapt for your children, students, grandkids, or neighborhood friends. These lessons simply paraphrase what the Scriptures say with additional historical context.
Review Questions for each lesson to check for further understanding of the lesson.
A Memory Verse suggestion for each lesson.
Craft Ideas for each lesson.
1 Game Idea for each lesson.
A Connect suggestion that includes templates to help children to apply the lessons to their daily lives.
Lessons from the Letters of the Apostles cover:
The Fruit of the Spirit: Galatians 5:1, 13-25
Saved by Grace: Ephesians 2:1-10
Rejoice in the Lord: Philippians 4:1-9
Armor of God: Ephesians 6:10-20
God's Love: 1 John 4:7-10
What You'll Receive:
When you make your purchase, you will be taken to a page to download your product. You will download a ZIP file that will include all the material organized in sub-folders. Simply print what you want to use!
If you are unfamiliar with ZIP files, be sure to do a quick Google or YouTube search to step you through the process of opening that file.
About the lessons:
All lessons were created by the team at Children's Worship Bulletins.
For over 30 years, thousands of churches have relied on Children's Worship Bulletins quality children's products. Since 1989, our goal has been to provide churches the convenience and economy of quality reproducible content that is biblically sound.
Each year the team continues to strive to uphold our original intention—but also ensure that bulletins are both convenient and affordable for churches while bringing real meaning to involving and teaching children within the church.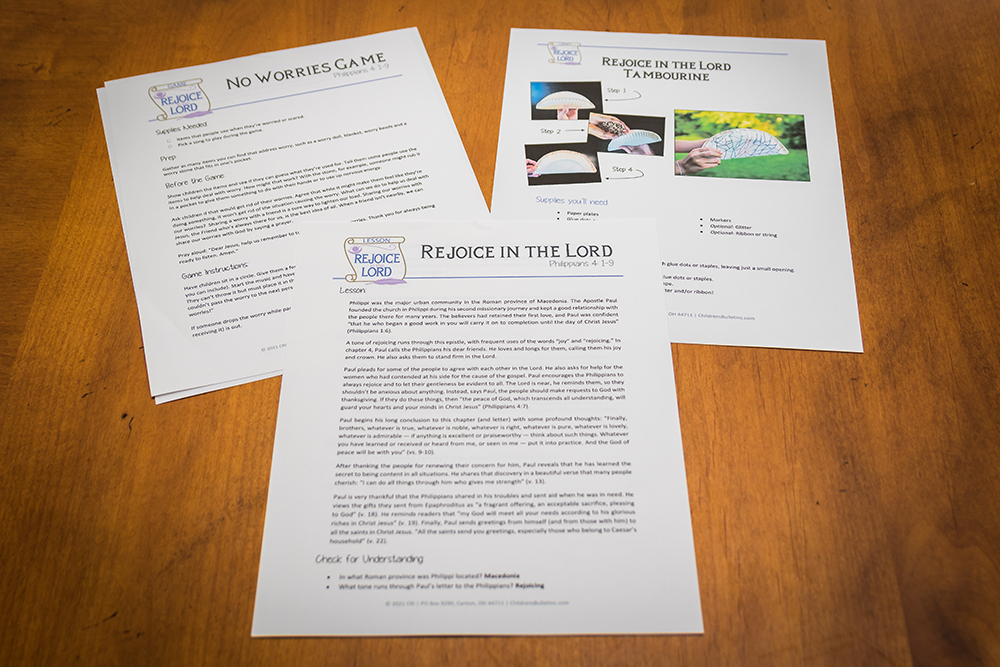 Why so inexpensive?
As summer Sunday school teachers, Bible school teachers, VBS team members, and parents, we know personally how expensive some programs can be. We yearned for something we could do at a moment's notice as our churches began meeting again in person without having to worry about how many children would show up to justify the cost.
That is why we came up with this Bible Staycation kit.
For less than a month's membership to Netflix + the cost of craft materials, you can feel confident in having a Scripture-based curriculum you can do at home with your family or at church, in your community, without hours of preparation, costs, and time spent in coordination. Simply print the lessons then teach and enjoy time well-spent in God's word with the children in your life.
Your downloadable, ZIP folder will include the following PDFs:
5 Lessons — each lesson includes:

A Bible story
Review questions
Memory verse suggestions
Additional teacher references
Connect suggestion

2 coloring pages (included in the Lesson PDF)
1 postcard template
1 Fruit of the Spirit activity template (included on the Lesson PDF)
1 Scripture notecard template (included on the Lesson PDF)
5 Game Ideas
7 Craft Ideas